Description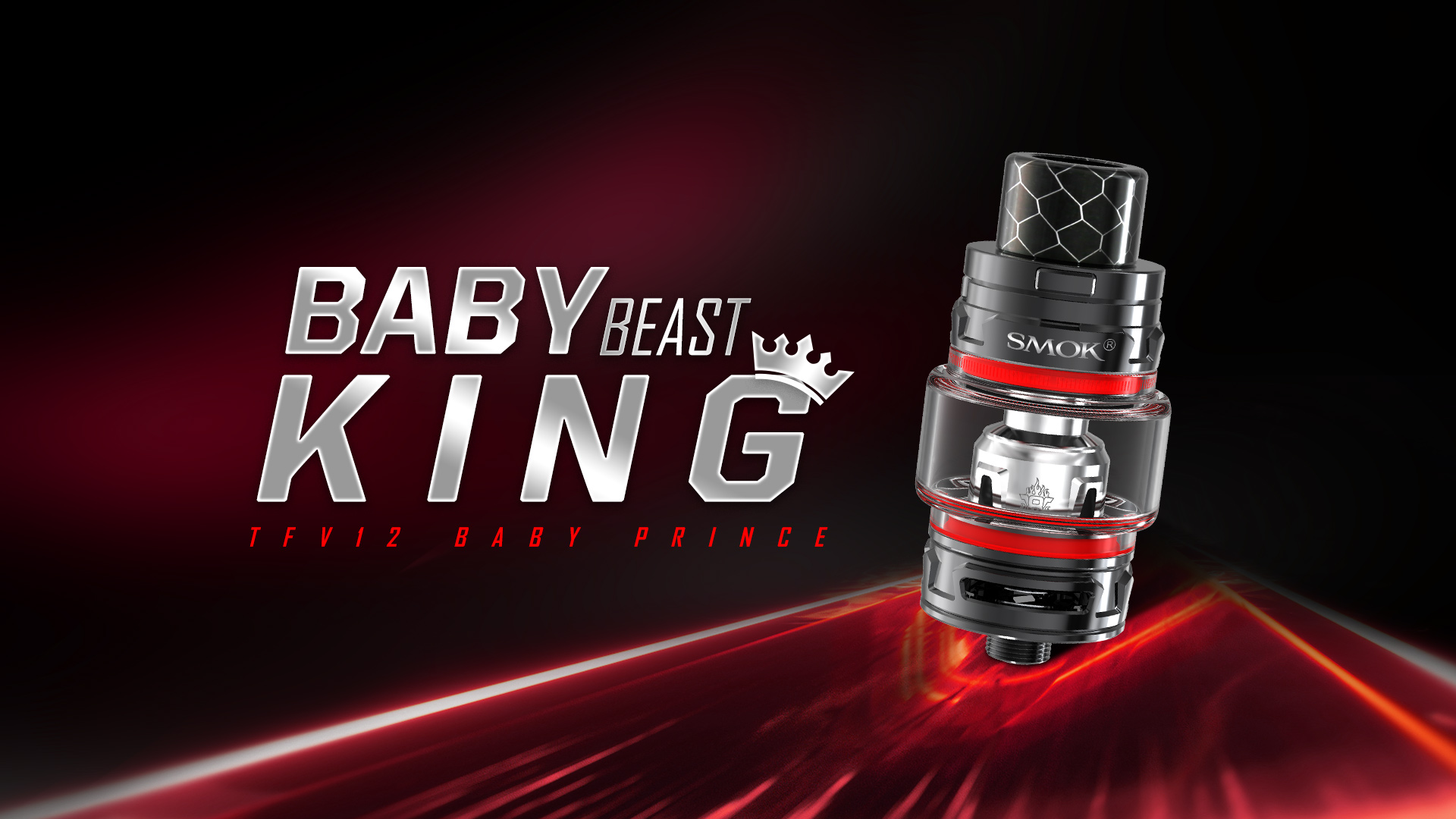 TFV12 Baby Prince Tank is the upgraded version of TFV8 baby beast tank!
Its included V8 baby -Q4 ,V8 baby-T12 red light coil and V8 Baby Mesh coil are compatible with baby beast coils,
the new coils can produce denser clouds and purer flavor at the same wattage, which is an awesome improvement!
These coils are newly designed, the light coil will emit beautiful light when you are vaping and the mesh coil has larger heating area to speed heating process.
Besides, this tank employs bulb glass tube, which can enlarge the e-juice capacity to 4.5ml.
Every detail of TFV12 Baby Prince is the best guarantee for high-quality vaping.
Innovation keeps changing the vaping experience!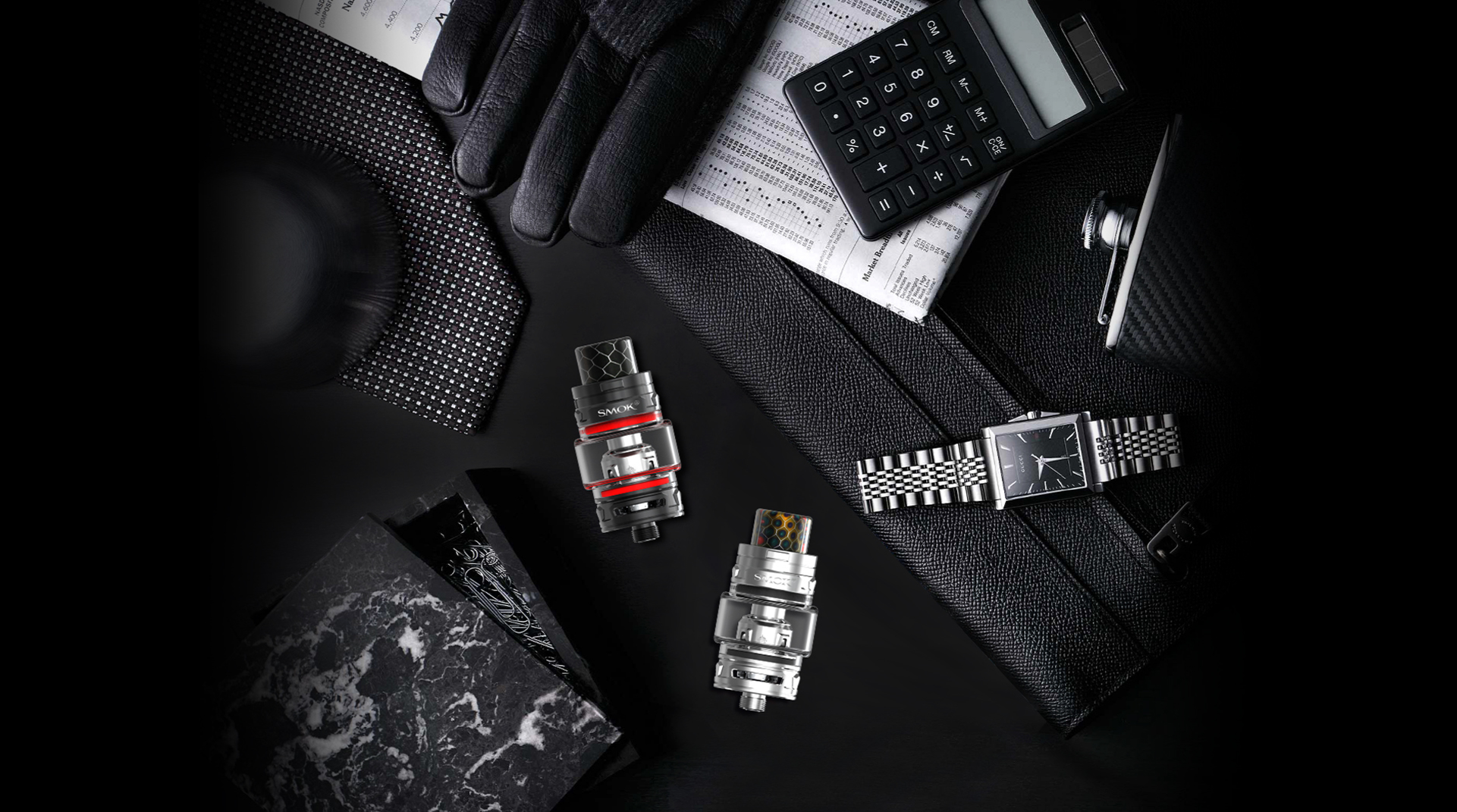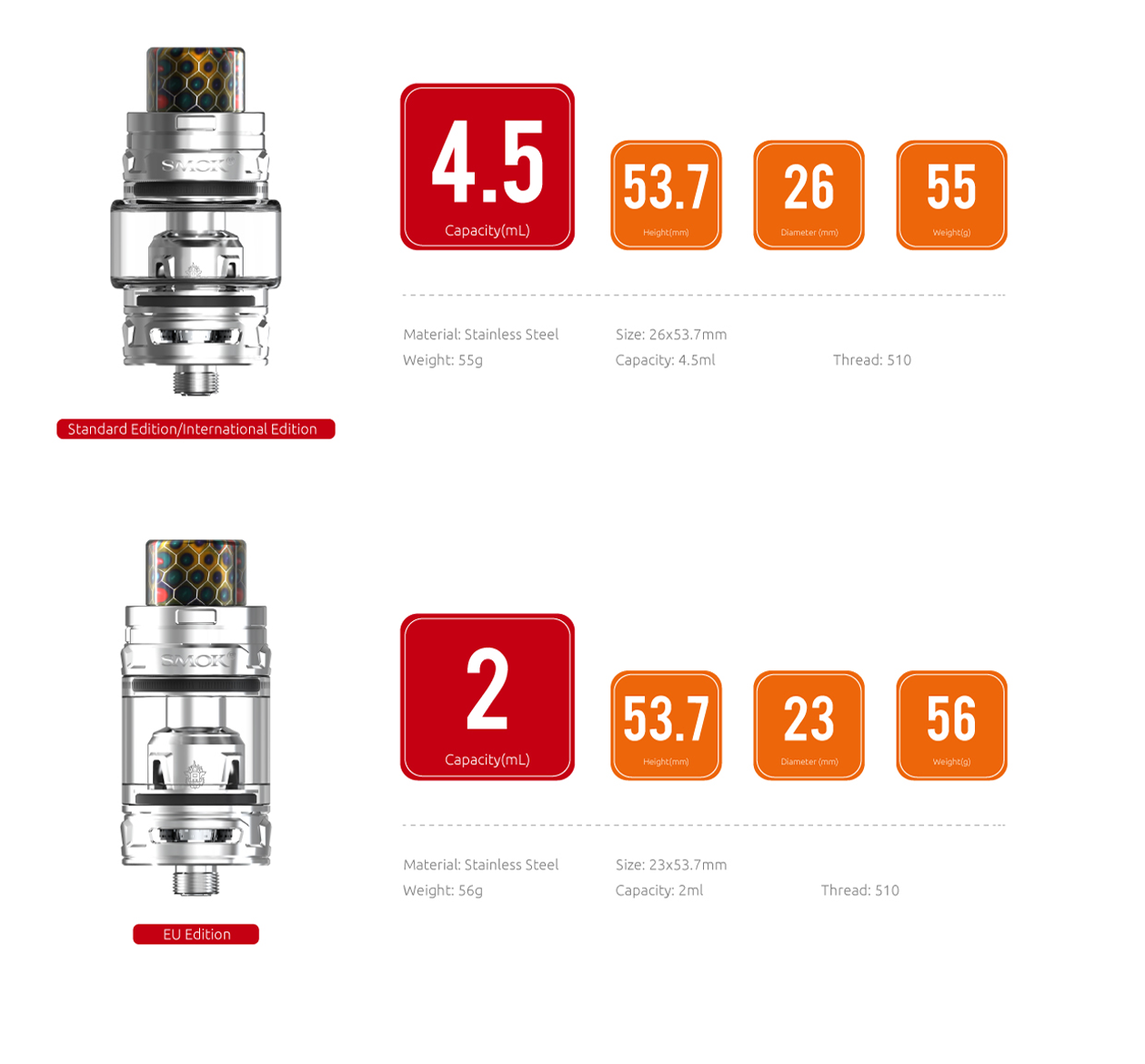 SPECIAL COBRA DRIP TIP
TFV12 Baby Prince tank employs Cobra drip tip, which has wild outlook and special tactility.
Besides, it will bring you increased airflow .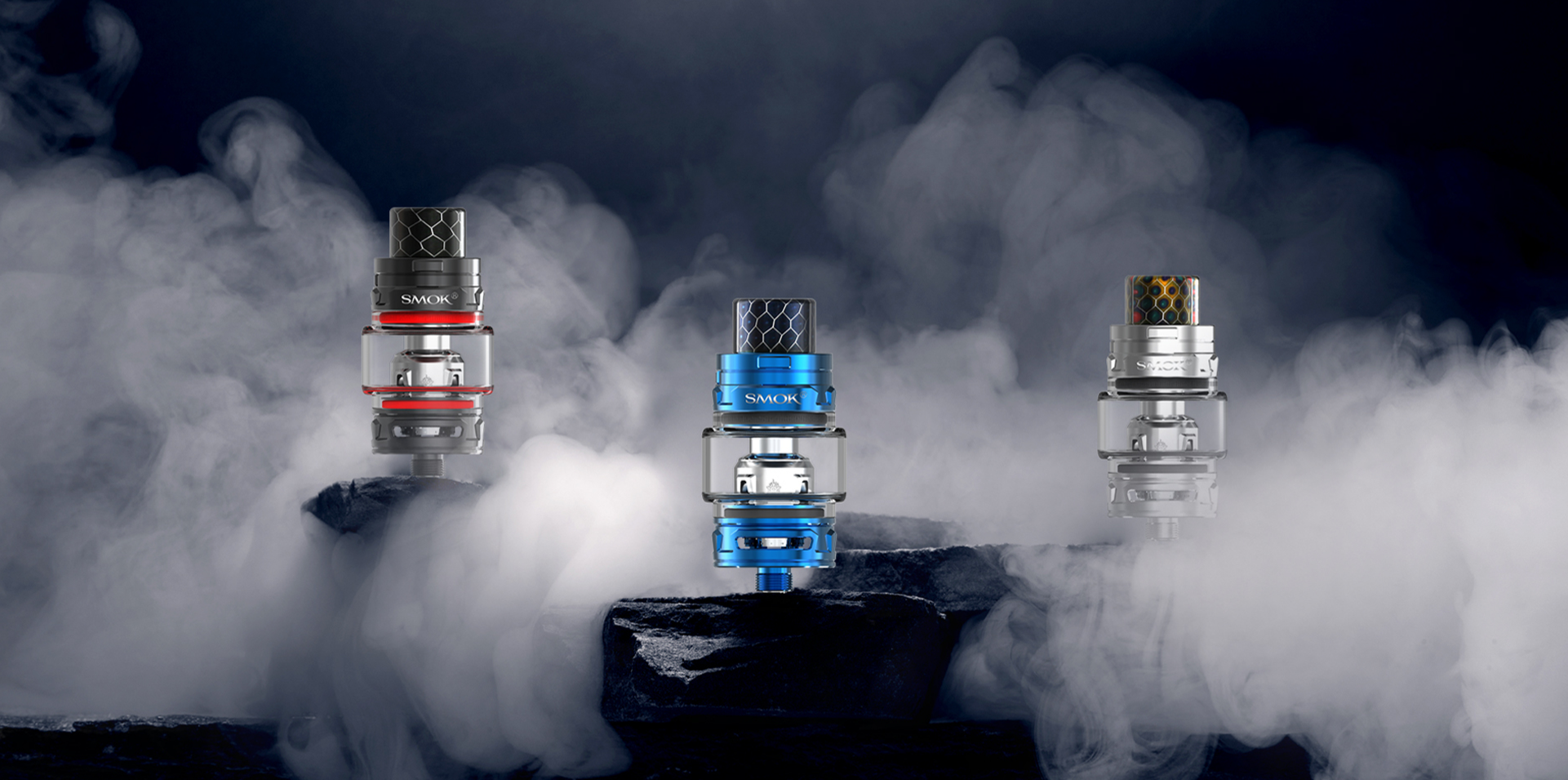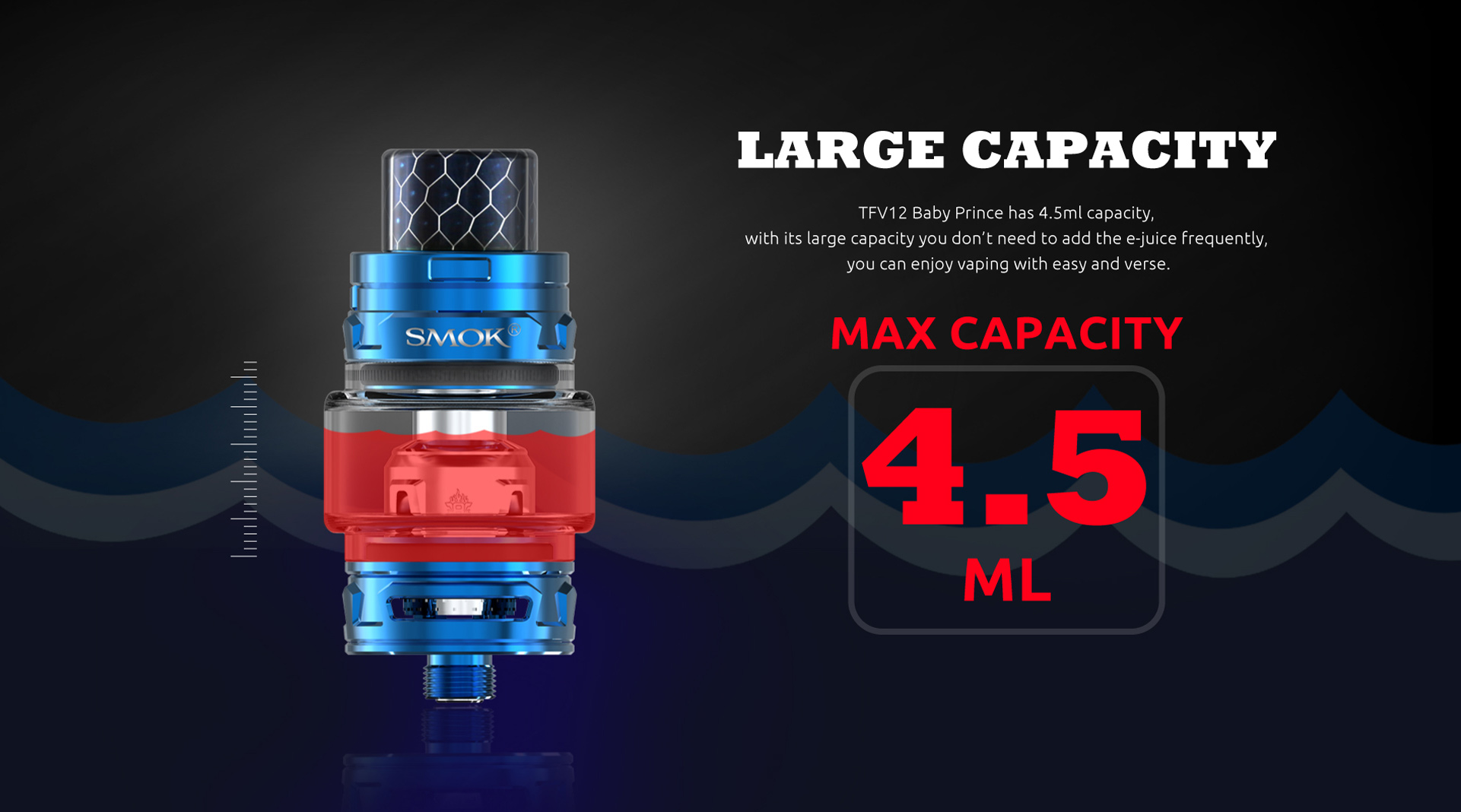 PATENTED LOCKING MECHANISM
TFV12 Baby Prince has a patented locking mechanism on its top cap, with simply press that little button you can open the cap.
Besides, this design can effectively avoid accidently opening of top cap and leaking of e-juice.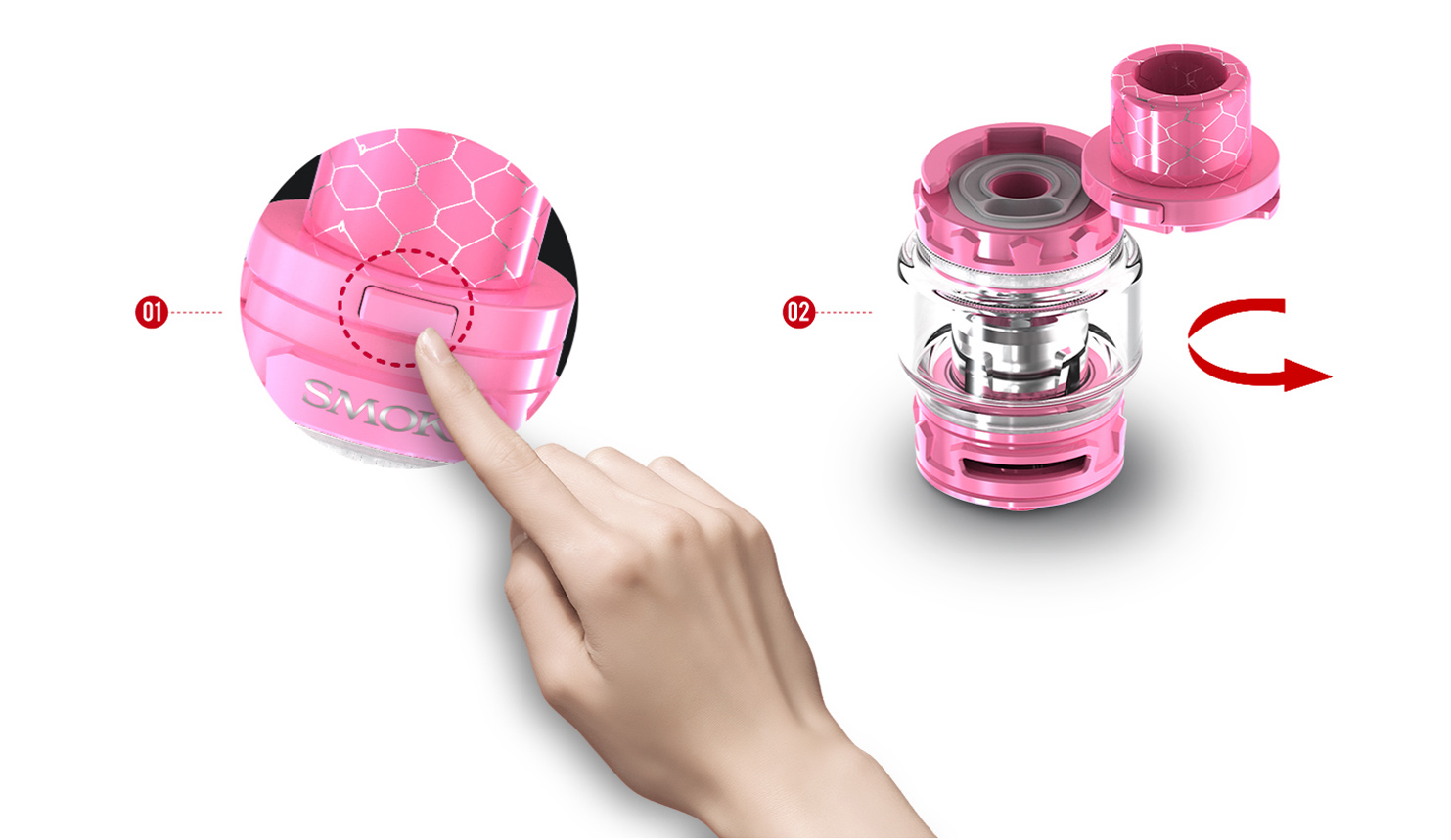 TOP-NOTCH MATERIAL
TFV12 Baby Prince tank is made of stainless steel and food-grade glass , both of which are glossy, durable and no harm to human body.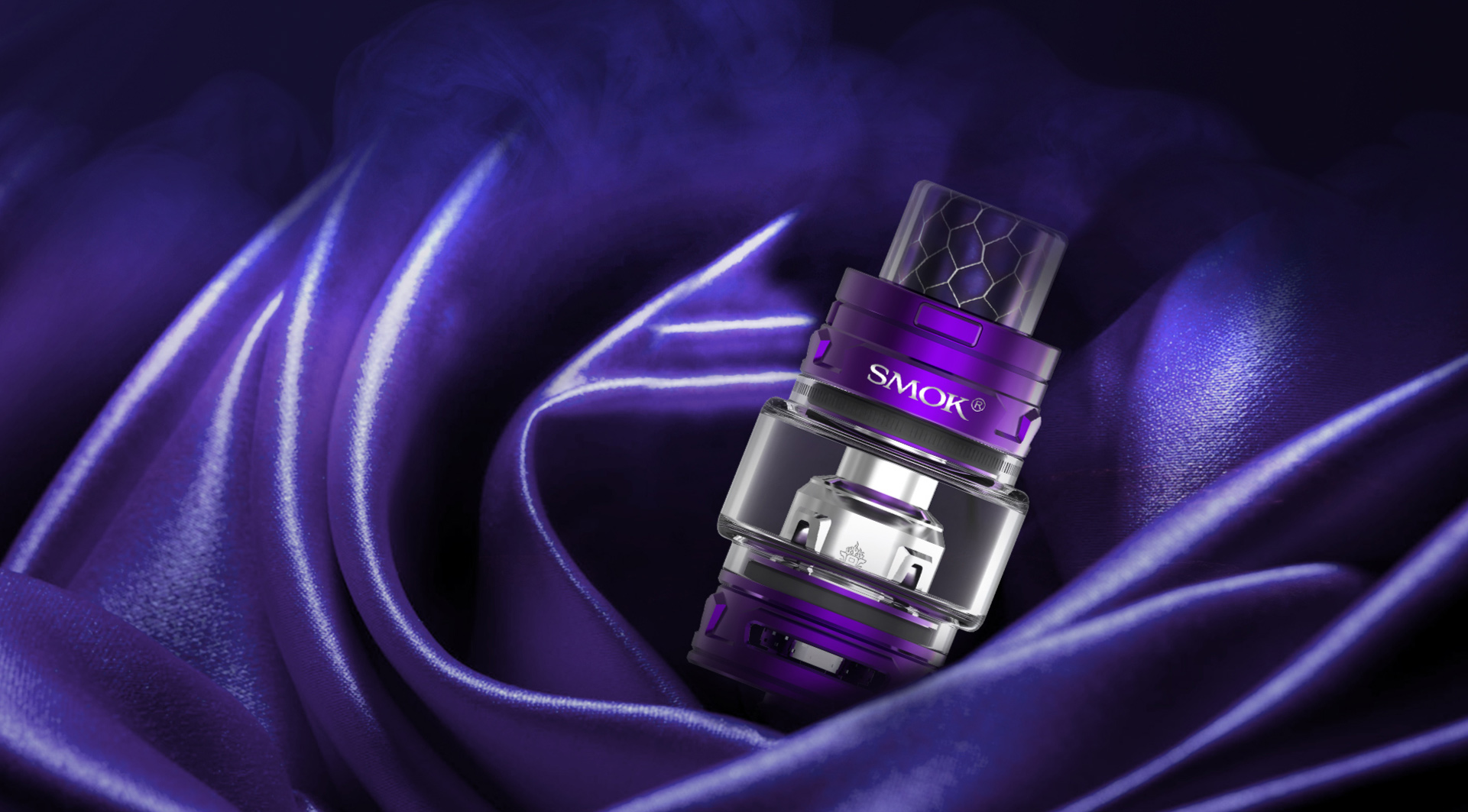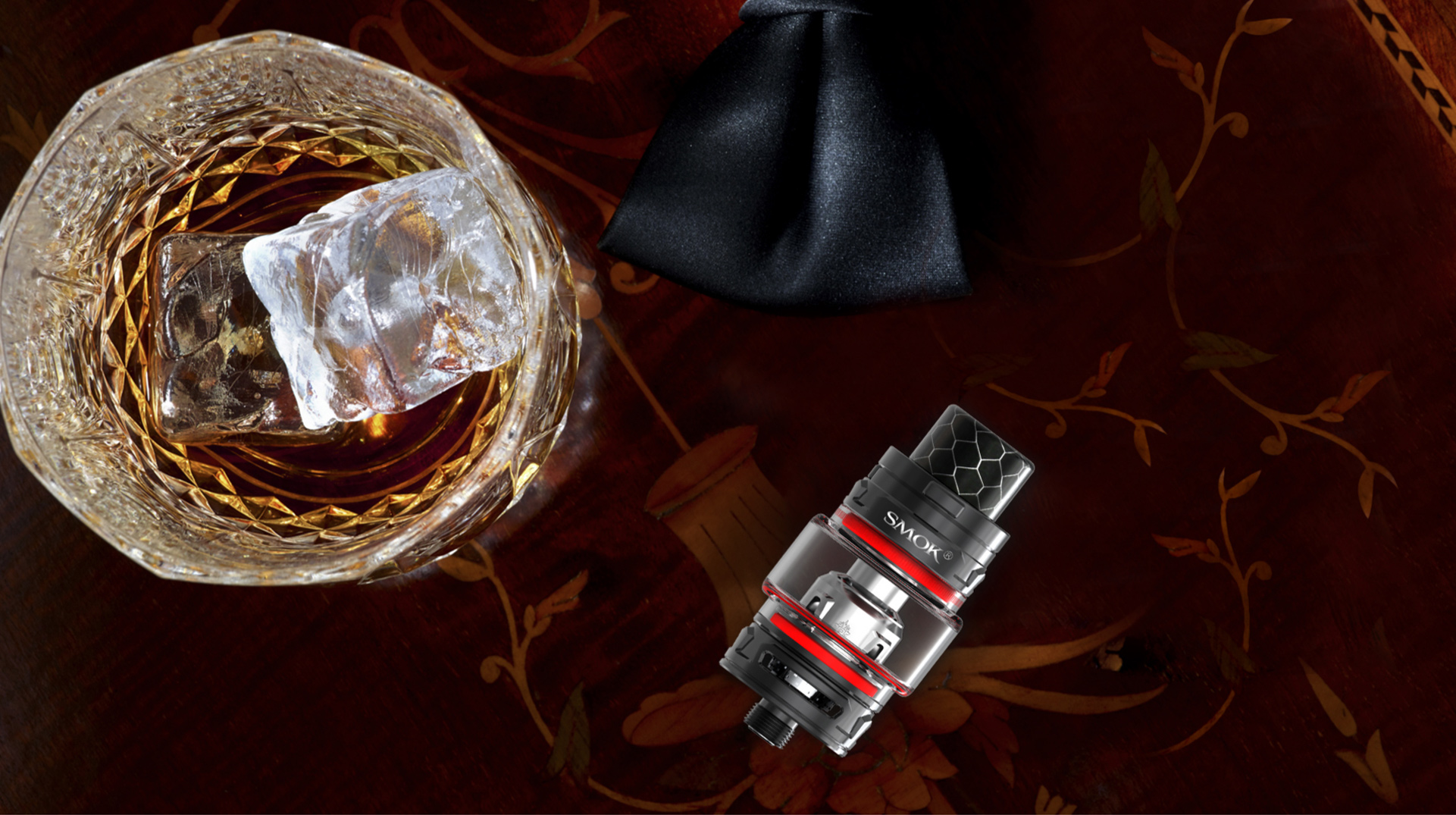 TOP REFILL SYSTEM
Top rotary refill makes filling a easy thing. Leak proof slot ca n significantly solve leaking problem.